Skin Care
 & Facials
Introducing our new skin care line – Bellanina.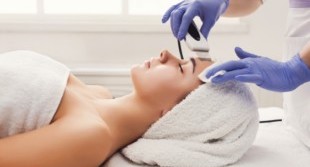 Rejuvenating Chemabrasion Facial
A combined technique of chemical peeling and dermabrasion. This duo will be performed one at a time after the appropriate cleanse and followed by a relaxing scalp massage, hydrating mask and moisturizer. This treatment produces a more dramatic result that will resurface your skin and refresh your complexion.
60 mins  $150
Recommended: Series of 3 — $400
Signature Bellanina Facial
Our skin care therapist will tailor this facial to meet your individual needs – from dry and dehydrated, rosacea, acne to combination skin.
60 mins  $75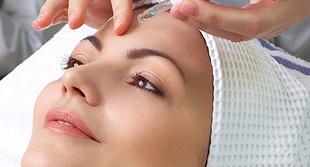 The Express Facial
This mini facial is ideal for those on the go. This will provide you with all of the benefits of a full facial in less time. Skin is lightly cleansed and exfoliated and then a treatment mask is applied followed by a moisturizer.
45 min                                      $55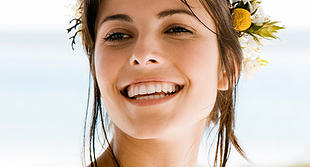 Age Reverse Facial with Microdermabrasion
This facial provides a customized treatment for individuals looking to reduce the appearance of fine lines, wrinkles, age spots, uneven tone and to brighten their skin! This includes the use of targeted microdermabrasion, chemical exfoliation and healing essential oils as well as European facial protocols to redefine the skin for a more youthful appearance. Series of 3 facials highly recommended.
60 min                                      $95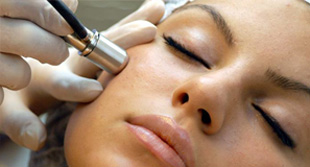 Luxury Facial
A complete facial treatment with the addition of microdermabrasion. Choose from a hand or scalp massage to aid in relaxation. Finally, select a hydro-gel lip mask or hydro-gel eye mask. (add $10 for both masks)
90 mins $125
Blue LED Acne Facial Treatment
This treatment can be used to improve skin texture and reduce sebaceous hyperplasia, or enlarge oil glands. It can help with removing sun spots, acne, and even scars that were caused by acne. This blue light will be administered alongside our Bellanina acne facial (included).
*Most effective with 4-6 treatments*
Single Treatment $95
Red LED Aging Facial Treatment
Red light therapy helps treat wrinkles, scars, and aids in the promotion of healing. It also stimulates cellular activity, including, the fibroblasts that produce collagen which gives skin its plump look. Finally, it reduces redness and sun damage. This red light treatment will be paired with our anti-aging facial (included).
*Best if used monthly to combat skin aging*
Single Treatment $95