Relaxation Treatments & Packages
Head-to-Toe Treatment
This treatment pampers you from head to toe. It includes out signature facial and a foot treatment (which includes a sugar scrub, mask, and foot massage). While your feet are wrapped in a luxurious foot mask, we provide a hand and arm massage. This treatment finishes with a tea tree infused scalp massage.
90 min $115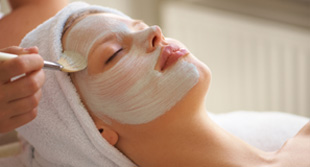 Rejuvenate You
In this relaxation treatment we have paired our Thai Contour Body Wrap with our Signature Express Organic Facial. While the wrap is eliminating and cleansing the body, our esthetician will give your face a natural healthy glow.
$190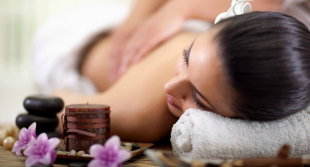 Thai Contour Body Wrap
Indulge in a true Thai experience! Begin with a sweet and spicy citrus body polish that will eliminate impurities, soften skin and prepare the skin for the warming body mask. This clove bud, white spirulina and rain forest andiroba mask will stimulate circulation and invigorate your metabolism. Finally an Asian blend of black pepper, clove bud and kaffir lime will be massaged into the skin to break down fatty deposits and eliminate toxins. No need to shower when you get home as the inner cleansing goes on for hours!!
90                              $125
Luxury Facial + Salt Glow
This relaxing yet invigorating all over treatment not only soothes tension while promoting circulation but also leaves your skin velvety smooth!
150 mins $185
Massage + Sugar Scrub
A one hour relaxation massage and a mango sugar scrub with body butter.
120 mins $135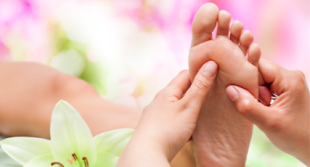 Reflex-massage
A one hour relaxation massage and reflexology.
90 mins $95